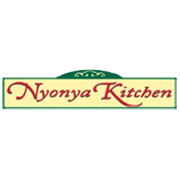 Profile
Nyonya Kitchen Restaurant was established since 1998. We specialize in cooking authentic Nyonya cuisine and also provide outdoor and indoor catering services for all occasions.

Babas (male) and Nyonya (female) are the descendants of the early pioneers of chinese seafaring traders that settled in the Malay Archipelago and married to local Malay women some 400 years ago. Through the centuries, the Baba & Nyonya culture has managed to maintain many Chinese traditions while assimilating with the culture of the local Malays, and traces of Portuguese, Dutch, British and Indonesian influences.
Nyonya cuisine, like its colourful culture, is a fusion of many styles with strong Malay, Indonesian and Indian influence. In Penang, there is the additional Thai influence. All in all, the ideal meal calls for a balanced blend of spicy, herbal, tangry and sweet dishes.
Nyonya recipes are usually hot and spicy, filled with intensity and fragrance. The secret behind this is the refined technique of sauteing the concoction of carefully pounded spices to release their aroma while letting the oil break through.
For starters, citric and acidic fruits are normally added to give sharp and sour flavours which whet the appetite. And for desserts, lots of coconut cream and brown palm sugar is used.
Welcome to Nyonya Kitchen where you'll experience authentic Nyonya cuisine prepared with faithful adherence to centuries old recipes by our master chef Kak Yong. She still holds true to the old adage that Nyonya cooking is an accomplishment, an art to be pround of.
So feast with delight the many delicacies of a Nyonya meal...on our 'Tok Panjang' - the long table that Baba families use to lay out assortments of gulais (curries), mee (noodles), sambal (condiments), soups and other traditional dishes. Guests are invited to take turns sitting at the table, serving themselves from variety of dishes that are replenished as needed.

In-House buffet, We provide in house function hall for those company organiser their annual dinner. We also provide PA system Karaoke with stage
Contact Us
Klang
- The restaurant sits 110 people at the ground floor with an inviting warm and family oriented feel. Upstairs however is reserved for private functions ideal for corporate to parties alike. The area houses a stage and oozes a relaxed yet stylish environment with it's teakwood furniture and stone walls. Minimum bookings start from 30 ~ 150 pax.
Nyonya Kitchen & Caterers Sdn Bhd
220 - 222, Jalan Batu Unjur 7,
Taman Bayu Perdana, 41200 Klang
Tel: 603-3324 1151 / 1190
Shah Alam
- Decorative hanging lamps above light up this beautiful restaurant which accommodates 120 pax and a private function room ( max 60 pax ). It's wooden furniture compliments it's rustic setup which makes it a popular hangout for shoppers.

Nyonya Kitchen (Shah Alam) Sdn Bhd

Lot LF 1F, Level 3, Plaza Shah Alam,
No. 2,Jalan Tengku Ampuan Zabadah E9/E,
Seksyen 9, 40000 Shah Alam.
Tel: 603-5519 1151
Business Hours
-Klang
Open Daily 11:30am to 10.30pm

-Shah Alam
Open Daily 11:00am to 10.30pm